Lunch at Monneaux Restaurant
Posted on Tue August 25, 2020.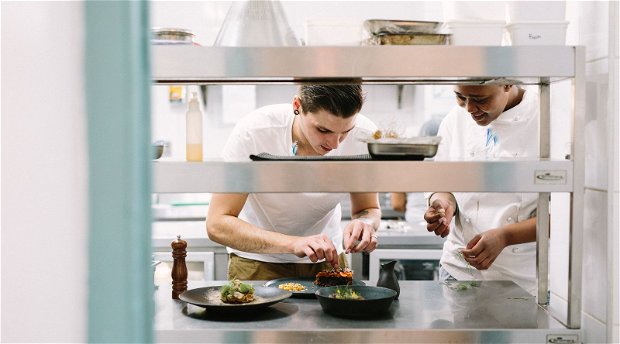 Bianca Davies of The Secret Life of Bee visited Monneaux Restaurant recently to experience our new offering!
"Before I set eyes on any food my very first impression of Monneaux came from the restaurant staff. I was blown away at their friendliness and seamless service. 
The menu is divided into four parts. Snacks, small plates, mains and desserts. I love this concept as it lends itself to sharing and therefore being able to try many different things which is of course the biggest win.
We started off with the buttermilk fried chicken wings which were served with homemade mayo and some insanely delicious kimchi. With that we indulged in the chicken liver parfait served with chutney and flawlessly toasted brioche. The texture of the parfait was sublime. Extremely creamy and luxurious. It reminded me of foie gras on toast and there was not a morsel left. The chicken wings were juicy and crunchy and the kimchi was a refreshing bite in between the richness..."
Read Bianca's full review here.